Blog Archive

Categories

7:45 PM | Posted by Illuminati Researcher
|
Edit Post
The Syrian Civil War began in the spring of 2011
as a latter end-game component of the Arab Spring
regime changes across the Middle East. Billed as
another "freedom fight" to overthrow a tyrannical
regime, the latter events of the conflict have
proven the war to be yet another "applied
democracy" insurgency, with the intent of
reshaping the policies of the entire region. The
facts of what happened in Syria are in plain
sight, only obscured by controlled media in the
west. The United States funded and fuelled an
anti-Assad rebellion comprised of al-Qaeda,
al-Nusra and other extremists, and more or less
created ISIL. Then Washington funneled billions
into a farcical effort to destroy terror under the
guise ISIS (ISIL), while turning Syria into
essentially another Libya. This is widely
understood, even by the people of the United
States of America. Still the neocons and
Washington elite press on, intent on mission 1
still, ready to pour more billions into a
bloodbath that is crippling Europe and the region.
Carter is lying, and here is the truth.
The US Congress Debates: The Funding of World War III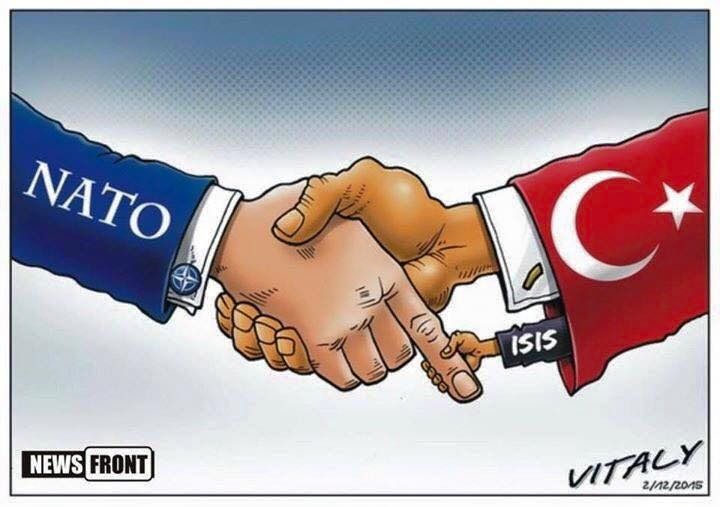 __._,_.___
---
Posted by: smacko9@comcast.net
---
==============================================
IF YOU'RE NOT PARANOID, THEN
YOU'RE NOT PAYING ATTENTION!
==============================================
To Post: ParanoidTimes@yahoogroups.com
Home Page: http://groups.yahoo.com/group/ParanoidTimes
Subscribe: ParanoidTimes-subscribe@yahoogroups.com
==================================================
NOTE: In accordance with Title 17 U.S.C. section 107,
this material is distributed without profit or payment to
those who have expressed a prior interest in receiving
this information for non-profit research and educational
purposes only. For more information go to:
http://www.law.cornell.edu/uscode/17/107.shtml
==================================================

__,_._,___