Blog Archive

Categories

9:03 PM | Posted by Illuminati Researcher
|
Edit Post
Casino billionaire Sheldon Adelson spent $90 million on candidates in 2012.
So, every GOP presidential candidate will be at Thursday's event for Adelson's Republican Jewish Coalition.
The Adelson effect: Why every GOP candidate is at this Jewish conference
(+
video
)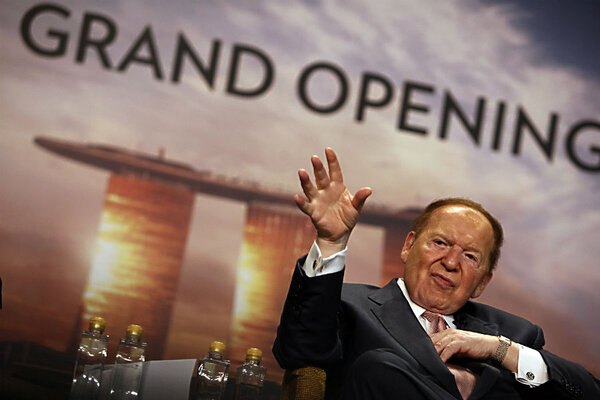 ---

Do 'Israeli-Firsters' Outnumber American Patriots, in congress?
Israel the Main Buyer of ISIS Oil
Israel Controls The U.S. Congress

"The Terror War is not an event, or a campaign, or even a crusade; it is a system.
Its purpose is not to eliminate "terrorism"
but to perpetuate itself, to do what it does:

make war

.
__._,_.___
---
Posted by: smacko9@comcast.net
---
==============================================
IF YOU'RE NOT PARANOID, THEN
YOU'RE NOT PAYING ATTENTION!
==============================================
To Post: ParanoidTimes@yahoogroups.com
Home Page: http://groups.yahoo.com/group/ParanoidTimes
Subscribe: ParanoidTimes-subscribe@yahoogroups.com
==================================================
NOTE: In accordance with Title 17 U.S.C. section 107,
this material is distributed without profit or payment to
those who have expressed a prior interest in receiving
this information for non-profit research and educational
purposes only. For more information go to:
http://www.law.cornell.edu/uscode/17/107.shtml
==================================================

__,_._,___